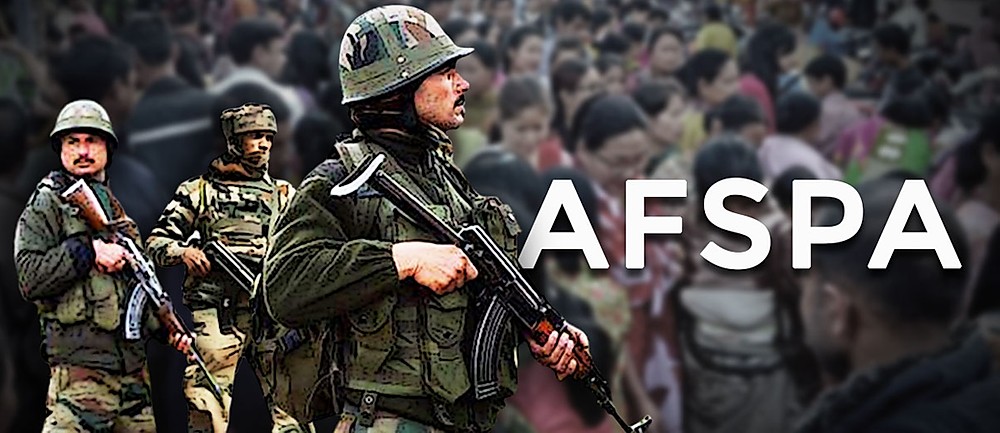 Disturbed Area: A disturbed area is one which is declared by notification under Section 3 of the AFSPA. An area can be considered disturbed due to many different reasons like differences or disputes between members of different religious, racial, language or regional groups or castes or communities.
Who declares a disturbed area?
The power to declare an area (whole or part of the State or Union Territory) as 'disturbed area' under AFSPA is with the Central government, the Governor of the State, or the Administrator of the Union Territory. Usually, the Ministry of Home Affairs enforces the AFSPA where necessary.
Why in news?
Recently 14 civilians were killed in Nagaland in suspect of being terrorist (NSCN) by 21 para commando unit. Therefore, the Chief Minister Neiphiu Rio has demanded the repeal of the Armed Forces (Special Powers) Act. He also  criticized the Union Government for extending the "disturbed area" tag for Nagaland every year.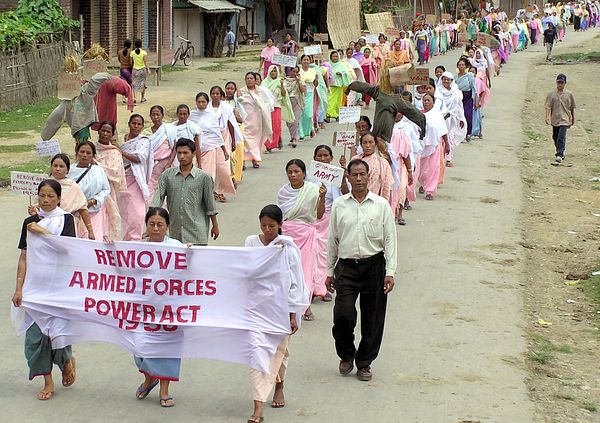 What is AFSPA?
It was enacted by the Parliament and approved by the President in 1958.It confers certain special powers on members of the Armed Forces(military forces, air forces operating on the ground as land forces and any other armed forces of the Union (CRPF, BSF, ITBP etc)for carrying out proactive operations against the insurgents in a highly hostile environment. They have the authority to prohibit a gathering of five or more persons in an area.
History: The Act was promulgated by the British in response to the Quit India movement in 1942. After Independence, Prime Minister Jawaharlal Nehru decided to retain the Act, which was first brought in as an ordnance and then notified as an Act in 1958.
AFSPA has been imposed on the Northeast states, Jammu & Kashmir, and Punjab during the militancy years. Punjab was the first state from where it was repealed, followed by Tripura and Meghalaya. It remains in force in Nagaland, Manipur, Assam, J&K, and parts of Arunachal Pradesh.
Why we need this law?
Armed Forces are deployed incounter-insurgency / terrorist operations when all other forces available to the State have failed to bring the situation under control. Armed forces operating in such an environment require certain special powers and protection in the form of an enabling law. Therefore, AFSPA is absolutely essential to combat insurgency in the country and protect the borders.

Criticism
It provides absolute powers to the security personnel without being accounted for. This leads to various atrocities and human rights violations by security agencies.
Critics say the undemocratic act has failed to contain terrorism and restore normalcy in disturbed areas, as the number of armed groups has gone up after the act was established.Many even hold it responsible for the spiralling violence in areas it is in force.
The Justice Jeevan Reddy Committee was set up in 2005 to review Afspa and make recommendations. It recommended that Afspa should be repealed and the Unlawful Activities Protection Act strengthened to fight militancy.
It has been a controversial one, with human rights groups opposing it as being aggressive. Terming the AFSPA as a "draconian law", renowned human rights activist Irom Chanu Sharmila of Manipur had fought for 16 long years till mid-2016, demanding its repeal