RAM JANMABHOOMI ( literally 'Rama's birth place ') is the name given to the site that is hypothesised to be the birth place of Rama ,believed to be the seventh avatar of hindu deity vishnu. It is on the banks of the SARAYU river in a city called AYODHYA.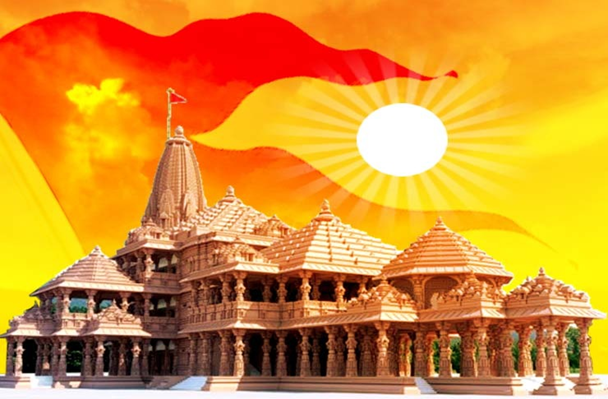 A section of Hindus in India claimed that the exact site of Ramas birthplace is where the BABRI MASJID once stood in the present day AYODHYA, UP. According to this theory mughal demolished a hindu shrine that marked the spot and constructed a mosque in it's place.
In 1992 the demolition of BABRI MASJID by hindu nationalist triggered widespread hindu -Muslim violence . A subsequent land titled case was lodged in the Allahabad high court the verdict of which was pronounced on 30 September 2010.in the judgment the three judges of Allahabad high court ruled that the 2.77 ACRES of AYODHYA and be divided into three parts, with one third going to the Ram Lalla or infant Rama represented by the Hindu Mahasabha.
The five judges 9f supreme court heard the title dispute cases from October 2019. On 9 November 2019 the supreme court headed by chief justice RANJAN GOGOI announced their verdict in vacated the previous decision and ruled that the land belonged to the government based on the tax records . It further ordered the land to be handed over to a trust to build HINDU TEMPLE. It also ordered the government to give an alternate five acres tract of land to SUNI WAQF BOARD to build the mosque.
The court has said in its verdict that the NIRMOHI AKHARA is not shebait or devotee of the deity Ram Lalla and Akharas suit was barred by limitations and supreme court also dismissed all 18 petitions seeking review of the verdict on 12 December 2019.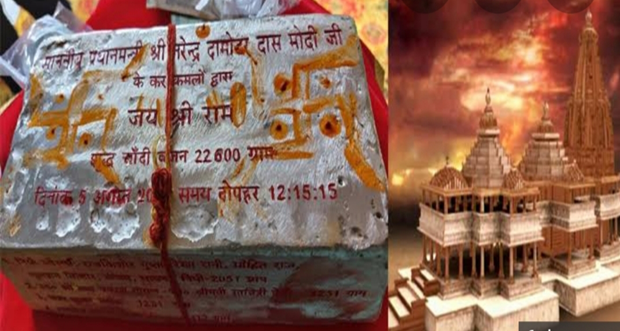 Ram Mandir shale be the world's third largest Hindu shrine. The Bhumi pujan or the foundation stone laying ceremony of Ram Mandir in Ram janmabhoomi AYODHYA,organised by shri Ram janmabhoomi teexth kshetra trust, shall take place on August 5 and it has been sending gold and silver including ornaments, BRICKS and BARS for use in construction of the temple. Work for which will be landed by NARENDRA MODI with ground breaking ceremony on Wednesday August 5.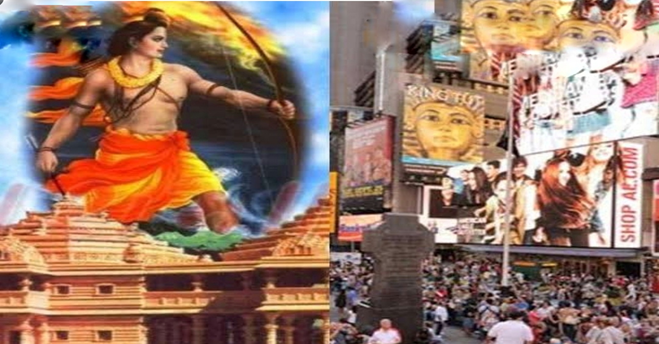 Jagdish Sewhani president of American India public affairs committee on Wednesday said that images of lord Rama and 3D portraits of the grand Ram temple in AYODHYA will be beamed across the giant billboards in the iconic times Square there on August 5 to celebrate temples ground breaking ceremony and describe the commemoration as one of a kind and historic event.